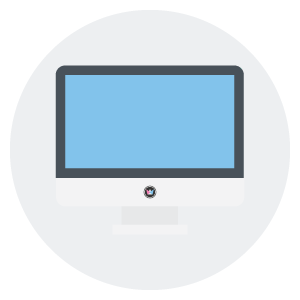 Many companies attempt to go the DIY route and build their own online reservation system, but going this route is costly and full of complications.
In this post, we will discuss the benefits of going with an online booking software vendor instead of trying to build it from scratch.
1. Costs – It's more affordable
DIY: The cost of maintaining a DIY-online booking system is extremely high, and it takes a significant amount of time before you can get it working the way you want. On top of that, developing new features will be an expensive task. Check whether you have enough up-front capital for hardware, software, ongoing operations and support.
Cloud: Online booking vendors typically charge a fixed monthly fee, or a percentage of commission per sale you make. They will be able to invest more than many companies can afford on their own budget. New features are developed and you have instant access to them, usually at no extra cost.

2. Security – It's easier to ensure
DIY: Security is essential when you're dealing with online transactions. You must be PCI compliant before anyone can do business with you. If you fail to comply with these standards, you could be fined $5000 to $10000 per month. You will probably need to assign the task of security to a full-time staffer, because you're responsible for your customers' data. On an ongoing basis, you should be able to identify new threats and apply security patches.
Cloud: When it comes to online booking vendors, they will certainly be vigilant about security – after all, the success of their business depends on it. Ask them to walk you through how they secure your transactions. They should be able to give you a detailed run-down.
3. Maintenance – It's easier to maintain
DIY: There are some technical hassles to be aware of when it comes to maintaining your online booking system. First of all, there are network outages. How quickly can you restore network connectivity when your servers go down? Then, there are software bugs. How quickly can you get them resolved? You don't want to miss out on bookings because of things like this.
Cloud: An online booking vendor will take care of everything to do with managing the booking system from a technology standpoint. All you have to do is use it and alert them when something isn't working exactly as it should. A good company will be agile and flexible. Do they listen to customer feedback, adding features as they are suggested?
During the World Travel Market, PhoCusWright reported that "cloud brokers can help travel companies consolidate their operations and, in some cases, sidestep traditional services like distribution platforms."
Resources on Online Booking Software
If you are interested in educating yourself on your online booking options, the information in the Rezdy Buyer's Guide to Online Booking Software Selection for Tour Operators can prevent you from picking software that doesn't suit your tour or activity business.