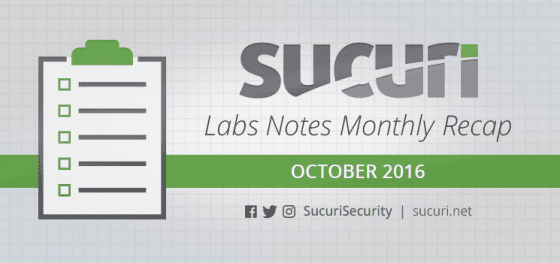 In our September Labs Notes Recap, we listed recent discoveries made by our Incident Response and Malware Research Teams. These monthly recaps serve to bridge the gap between our blog and the ongoing analysis performed by Sucuri Labs. For those who are unaware, the Sucuri Labs Notes is a platform where we share technical insights and trends in website malware infections and cyber attacks that we encounter in the wild.
During our analysis, contributing issues varied from the card-skimming tactics that Willem de Groot shared earlier in the month, to the more recent Joomla account creation and privilege escalation vulnerability in core.
Continue reading Labs Notes Monthly Recap – Oct/2016 at Sucuri Blog.