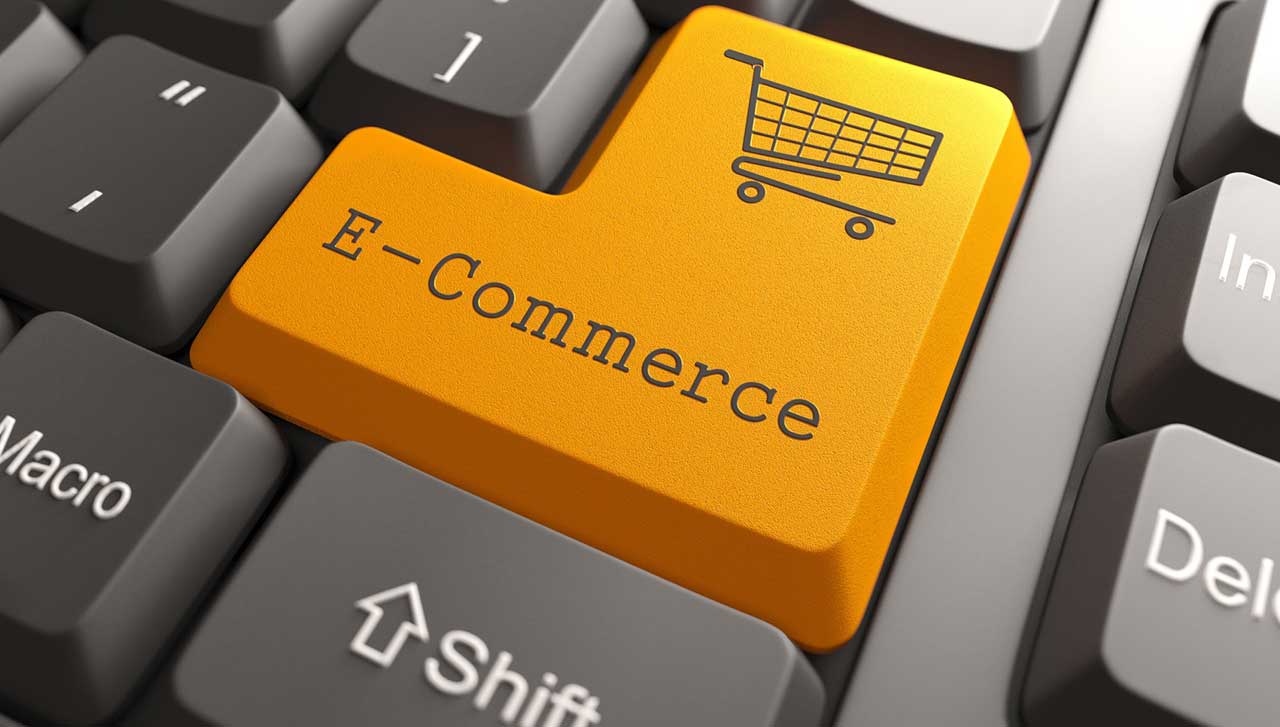 E-commerce seems to be eating up the retail world right now.
We're seeing longtime brick-and-mortar retail brands closing or going bankrupt that we never would have expected to see disappear ten years ago.
Take Toys"R"Us for example. After more than 60 years in business, they are liquidating and closing all of their remaining U.S. stores.
On the other hand, the digital world is an exciting place to be, with business owners starting their very own digital brands and competing in the digital marketplace.
Most brick and mortar stores have been forced into creating an online presence.
But it isn't always easy to hit it big online. You have to know what some of the trade secrets are if you want to make it to the top.
Here are the five most important factors for success in e-commerce that you can't afford to ignore.
First, let's talk about why so many e-commerce businesses struggle in the first place.
Why many e-commerce businesses struggle
There are many common reasons for the e-commerce struggle, and stores in different industries will face different hardships.
But there are some general battles that all e-commerce businesses have to fight.
Around 80% all e-commerce businesses fail. And there are three common reasons why customers are likely to leave you in the dust:
Customers don't know how to use your site
Product value isn't clear
Navigation is difficult
Have no fear. The solution to solving these problems may be simpler than you think.
For starters, people aren't judging your business initiatives or products on their own merits. Customers simply want what they want when they want it.
And sometimes, their expectations can be pretty high. Especially online.
If you have too many shipping options on your site, you'll deter customers who want their products quickly.
As many as 80% of American shoppers say that shipping price and speed are very or extremely influential in determining where they shop.
That's why you should offer fast and free shipping when you can, like apparel brand Shongolulu, which offers free shipping on orders that are $30 or more.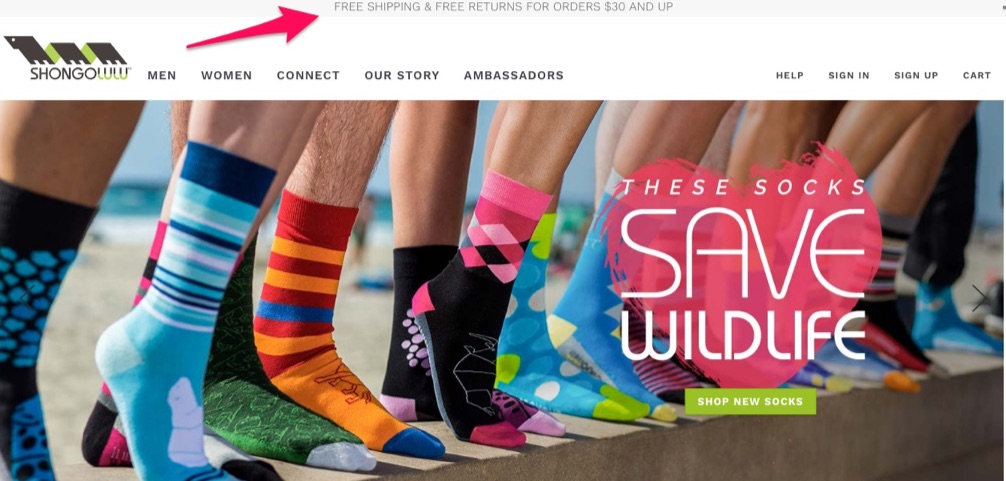 When customers don't have to pay for shipping, they'll be more likely to pull the trigger on a purchase that they can't touch, feel, or try out because there's less risk involved.
Customers don't want to wait forever to get what they ordered, either, so if you're willing to provide free shipping, choose a fast option.
At the beginning of 2017, the National Retail Federation speculated that online retail would grow 3x faster than the rest of the retail industry, with mobile e-commerce sales soaring.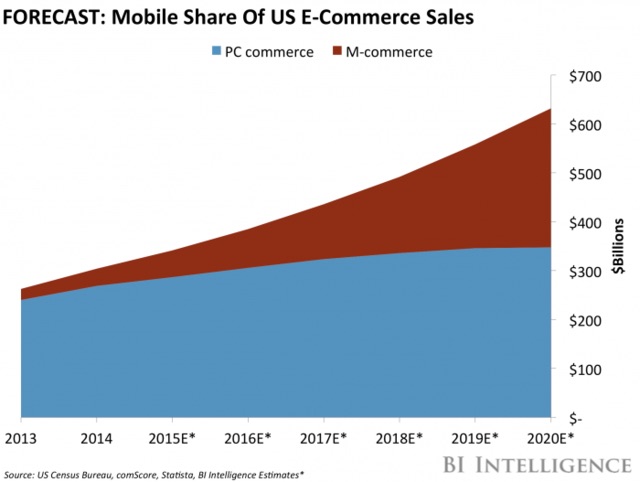 The rise of online shoppers has also shortened consumers' patience. Online shoppers are looking for convenience.
They don't want to deal with difficult return policies or long waits for orders.
Aside from long wait times and tricky shipping options, struggling businesses fail to take the following into account:
Branding
SEO
User Experience
Transparency
Engagement
But the good news is that starting an e-commerce business in 2018 is perfectly doable. And so is taking each of these factors into account, which can help you stand out from competitors.
The first step is building your brand with some great values behind it.
1. Your brand is your purpose
Your e-commerce business has a brand at the core of its identity, whether you know it or not.
To find out what it is, you have to think about what you do and why you do it.
Your brand embodies a set of values related to your business's central endeavors. Some older brands aren't aging well, because they don't really have a clear mission.
Or they do, but they don't disclose it.
In 2017, Enso's World Value Index analyzed 150 brands according to how Americans identify their purpose and how well their purpose aligned with customer values.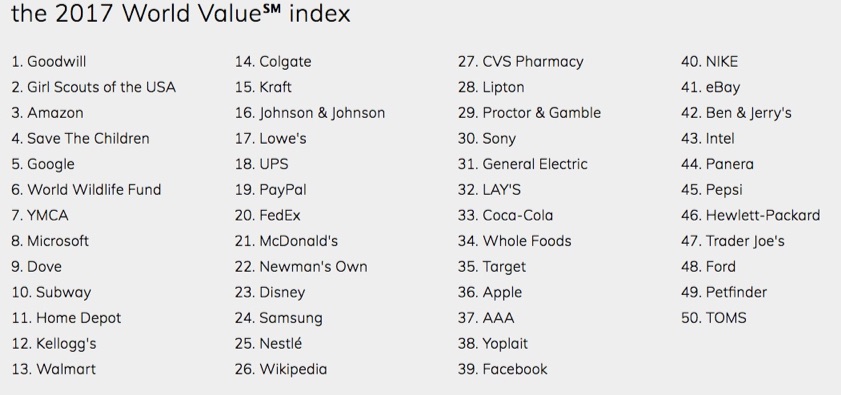 Google is sort of like an usher that decides which websites get to mingle near the top of the organic search engine results.
But with constant algorithm updates, it can be pretty hard to keep up.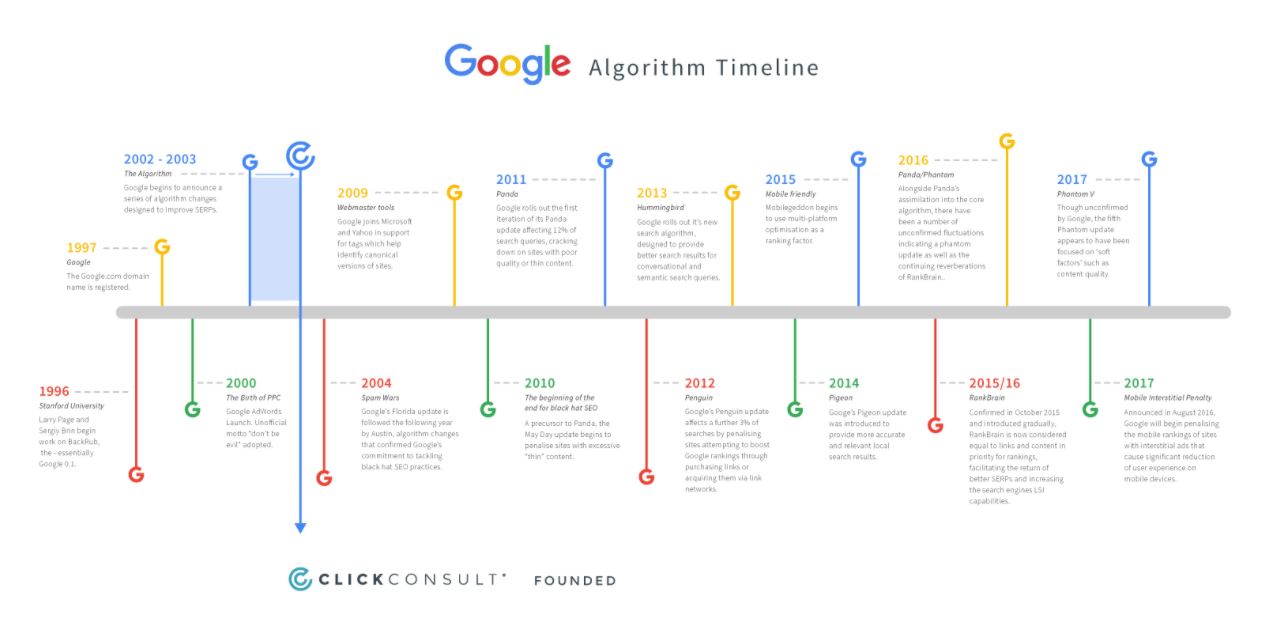 The Fred algorithm update, which launched on March 8, 2017, targets websites violating Google's webmaster guidelines.
Most sites affected are ones with low-quality posts that were created solely to generate ad revenue.
So if you have any of these posts on your site, you could risk messing up your current rankings (or worse – losing high rankings altogether).
Review Google's Search Quality Guidelines regularly and avoid posting too much content that is ad-centered.
If you do show ads or affiliate content on your site, make sure that the pages you run them on are relevant and high-quality, like this Buzzfeed post sponsored by Adidas:
3. Customers love a great user experience
If you want to funnel traffic toward a desired action, like making a purchase, you need to optimize UX.
If site visitors get confused, they'll leave. Site navigation should always be easy.
On your website, you have to make it clear what your business does. For example, Scott's makes it clear that they sell lawn care products.
Reinforce what your brand does on your site. What's obvious to you might not be obvious to someone else.
How did they get to this landing page? Why is the landing page content relevant? Use a clear, concise call to action.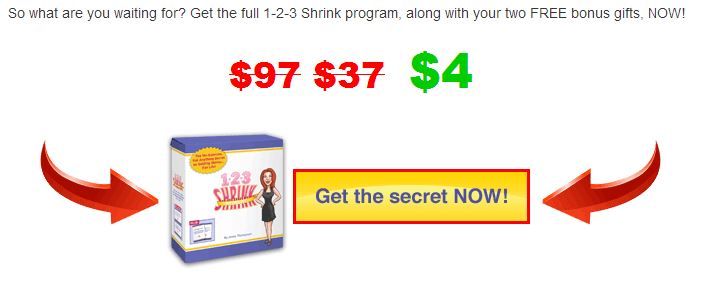 4. Transparency builds trust
One of the easiest ways to come across as transparent is to make your contact information visible right on your website.
Your traffic should be able to find your email address and phone number at the bottom or top of every page on your site.

That way, customers will know how they can get in touch with you (and that you're a real business with a real address).
When it comes to charges, be upfront. No one likes hidden fees. Ever.
If you charge extra for shipping and handling, make sure that this is communicated to prospects before they reach the checkout page.
5. Boost overall engagement
The easiest way to boost engagement with your store is to use organic social media outlets to promote your brand in real time.
Luckily for you, I have guides on how to boost engagement on just about every platform:
Instagram – How to get started with Instagram
YouTube – How to get started with YouTube
Facebook – How to get started with Facebook
LinkedIn – How to get started with LinkedIn
Pinterest – How to get started with Pinterest
Content marketing matters. According to the Content Marketing Institute, 42% of B2C content marketers consider themselves to be "very committed to content marketing."
If you haven't already, build a blog about your industry and product lines.
Help your customers by sharing useful information or earn new prospects by answering their queries, like Patagonia.
You could even write blog posts about product development updates. Did you just schedule a new product launch on the calendar? Write about it.
Tell your customers why the new product is useful, what the features of it are, and when it will be available.
This will create interest in the new item before it even launches.
Blog content boosts engagement because it helps build backlinks. And every time your website is linked to, you gain brand awareness.
Now that you've established a strong brand, a fantastic user experience, relevant content, and customer transparency, you can begin actually spending your ad budget.
Try spending some of your ad budget on direct mail advertising or social media advertising. Choose wisely between the two, though.
Out of all paid advertising options, social media is the least expensive. With direct mail, you will spend an average of $57 for every 1,000 people you reach.
The amount spent to reach 1,000 people for social media advertising? Only $2.50.
The days of brick and mortar stores dominating the entire world of retail are long gone.
The digital landscape is here to stay, making online stores the best place to sell.
But making it big online is a lot harder than it seems. And tons of e-commerce businesses struggle to stand out in such a saturated crowd.
Customers who don't know how to use your site, hidden shipping costs, unknown product value, poor navigation, and more are to blame.
Luckily, you can take control of your e-commerce store's success.
First, understand that your brand needs to stand for something, and you need to let people know exactly what that is.
Your brand's values should align with customers' values, serve a purpose, and support ethical operations.
SEO brings in traffic, so you have to work on optimizing your rankings. Do some keyword research and add in keywords on your site to pull in more customers.
But don't try and cheat the system, or Google might penalize you, which could lead to a decrease in rankings.
Customers love awesome UX. Make it clear what you're selling and add in CTAs so that you can funnel people through your site's pages.
Optimize your site for mobile users, too.
Build transparency by adding contact information to your site, disclosing any additional fees or shipping costs before checkout, and embedding customer reviews.
This helps to build trust with shoppers.
Don't forget to boost overall engagement rates. Get active on social media, create a blog with valuable content or product updates, or run some paid ads online.
Build a "forum" or "community" section on your website where users can come together or host some events to draw out a crowd for a good time.
Promote your event beforehand (and during) to create interest. Be sure to center the event around your brand and your products.