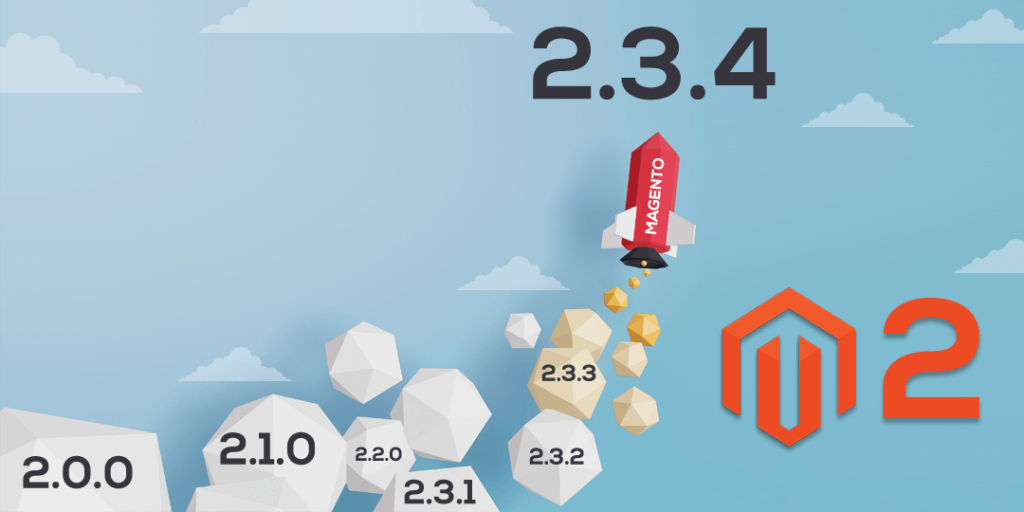 Magento has released the Major upgrades of its next version, and we are going to explain what new features and improvements have been included with this upgrade.
As per the norm set for quarterly release by the Adobe owned Magento, it has released the latest upgrade of the Magento 2, which is Magento 2.3.4
Magento Open source, formerly known as Community Edition and Magento Commerce, formerly known as Enterprise Edition, has significant platform upgrades and security changes. Also, it is more compatible with the PSD2 – compliant core payment methods.
As per the Release Note of Magento 2.3.4 published on Magento website, this version upgrade includes more than 220 functional fixes of the core product and more than 30 enhanced security updates. Magento has resolved more than 275 contributions made by its enriching community members like developers and agencies. Magento did minor core code clean-up to major performance enhancement to inventory management and GraphQL.
So, let's dive into what new features and performance improvements are available in Magento 2.3.4
Major Security Improvements:
This version upgrade includes more than 30 security enhancements.
These improvements help in the closing of cross-site scripting and remote code execution vulnerabilities. There are no confirmed records for the attack of hackers related to this. Still, Magento identified some vulnerability that can potentially exploit and can get access to the administrative control to access customer information.
Magento has advised taking appropriate actions such as IP whitelisting, Two-factor authentication, VPN, using a unique solution instead of /admin, and strong password so that attackers are not able to get the full control of your administrative access.
Also, Magento has performed some fixes to core codes for security purposes. It includes the removal of custom layout updates and layout updates so that remote code execution can be removed.
Magento has redesigned features of the content template to allow whitelisted variables that can be added in the template.