Why choose Magento for your website?
Magento is a content management system (CMS) specifically designed for e-commerce sites. This platform will allow you to create smooth and unique shopping experiences for your customers.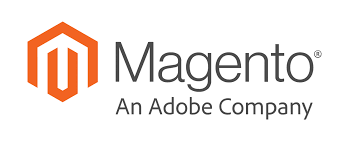 Indeed, it is an open source e-commerce platform launched in 2008 that has already proven its worth with major brands such as Coca-Cola or Nespresso.
Why choose Magento for your website?
An open source software 
With the open source format of Magento, you don't have to pay any license..
Magento or PrestaShop? Who is this software for?
| | | |
| --- | --- | --- |
|   | PrestaShop  | Magento  |
| Products | From 0 to 20 000  | From 5000  |
| Envisaged turnover | Up to 50 millions | From 50 millions |
| CMS | French | Adobe  |
You need to be accompanied and refocus on your core business?
For smaller companies or websites with few products, 
We recommend the Prestashop software, also present in our offers.
Magento has a wide range of options to create your website with many customization features without having to manage their installation.
If you want to go on the international market or you are already there, Magento will allow you to create a multilingual website or to develop several websites to adapt to each market and everything is managed from the same back-office.
Magento is used by more than 250 000 merchants worldwide, and represents 30% of the e-commerce software market share. 
Our added value is to make you benefit from the advantages of open source without its drawbacks! 
It becomes Magento hosting but with all the advantages of open source. 
That is to say that we can migrate your Magento store if you have one and install it on our servers.
Indeed our experts take care of everything for you:
You have all the free modules at your disposal to customize your site to your needs
Crownmakers will know how to exploit the potential of your e-commerce site by adapting to all your needs.
This will allow you to save
$ 249 . 99
Monthly
Fully managed*
 Serveur Dell® ou HP®
Hard disk 2x 2To or 2x 500 GB SSD
Ram 64 Go
Intel® Xeon® E5 1410v2
Network 1GBIT/SEC
OS Linux/Windows
Control panel 10 domains
$ 369 . 99
Monthly
Fully managed*
Serveur Dell® ou HP®
Hard disk 2x 2To or 2x 500 GB SSD
Ram 96 Go
1x Intel® Xeon E5 1410v2
Network 1GBIT/SEC
OS Linux/Windows
Control panel 100 domains
$ 494 . 99
Monthly
Fully managed
Serveur Dell® ou HP®
Hard disk 2x 3 TB SAS or 2x 500 GB SSD
Ram 128 Go
2 x Xeon E5 2620v2
Network 1GBIT/SEC
OS Linux/Windows
Control panel 100 domains