Your business on the internet​
Ready to grow quickly
Our Cloud hosting packages are aimed primarily at very small businesses and start-ups with strong growth potential. The main advantage of the Cloud is its modularity: it adapts easily to follow the evolution of your website or your App. Do you want to increase your performance quickly? We adjust your hosting package to your needs in just a few minutes.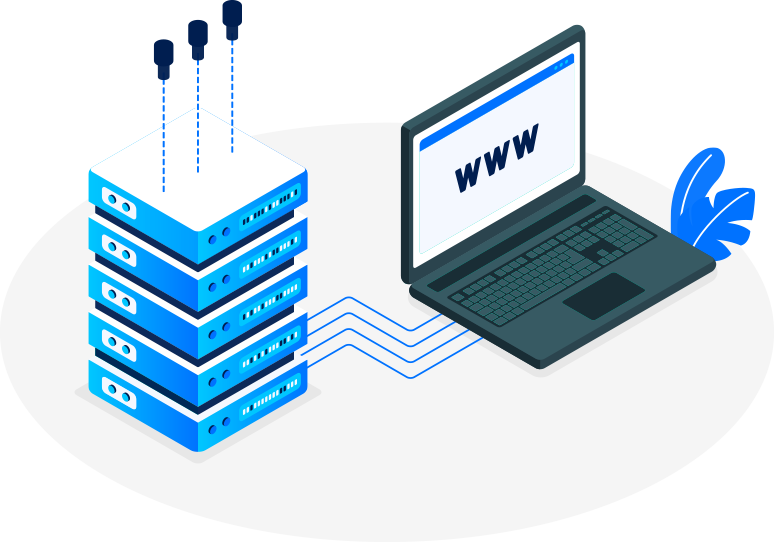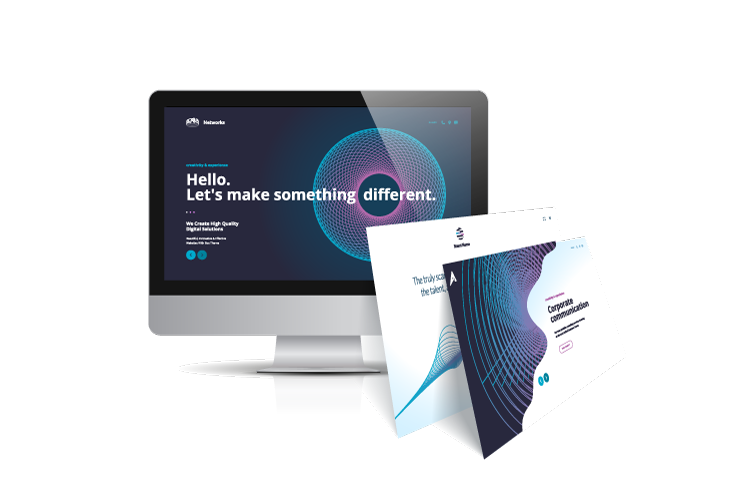 Your business deserves fantastic hosting
Flexible, economical and secure
Simplify your life with Cloud hosting. Modulate your hosting to suit your needs. Are you planning an advertising campaign that is likely to generate a lot of traffic? We adapt your hosting to absorb the peak of activity: no need to pay for an oversized server all year round. With the CDN, offer worldwide availability to your website or your App, to be always close to your users. Whatever the size of your resources, benefit from a network that is always available, with no waiting time. We also provide you with rock-solid security. Thanks to our 24-hour support, we are at your side every day. Your data is protected: we meet several international standards (SOC 1 Type II, SOC 2 Type II, ISO/IEC 27001 and PCI-DSS).
The advantages of the Cloud
Cloud CDN included
Your content is distributed worldwide in 275 datacenters. The goal: to be closer to your visitors and to speed up your website or app. This feature also protects against many dangers, from spam to hacker attacks.
Automatic backup
The content of your website or app is backed up daily on a dedicated server in another datacenter. So your information will never be lost.
Up-to-date servers
In order to offer you the latest technologies available on the market, all our servers are regularly updated.
Quality servers
We only use DELL or HP servers equipped with INTEL processors.
Quickly scalable
A scalable hosting, which adapts to your needs in less than 5 minutes.
Control panel
The Plesk control panel gives you access to many features. It allows you to manage your email accounts, provide FTP access to your agency, launch a backup or restore a back-up.
Over 10 years of experience
A host you can trust for more than 10 years. We take care of your hosting so that you can focus on your business.
Quality servers
We only use DELL or HP servers equipped with INTEL processors.
An ecological commitment
Help reduce your carbon footprint with CrownMakers. 1 month of server rental = 1 tree planted
24/7 customer support
Hosting that includes all the technical support you need. We are here to help you at any time by email, phone or Skype.
Developer support
We provide tools and documentation for developers to make their work easier.
Discover our Cloud offers
At CrownMakers, there are no hidden charges or fees. You can cancel and stop using our solutions whenever you want.
HD-VISION
For single to small entrepreneurs
60 GB SSD
2vcore / 2 GB ram
Unlimited traffic
Unlimited support 24/7/365
No setup fee
All features
No commitment
1 domain included (.COM/.NET/.ORG)
Annual fee: 79.99$ or 2 months free
HD-STARTUP
For small business
80 GB
4vcore / 4 GB ram
Unlimited traffic
Unlimited support 24 hours a day, 7 days a week, 365 days a year
No setup fee
All features
No commitment
2 domain included (.COM/.NET/.ORG)
Annual fee: 199.99$ or 2 months free
HD-OPTIMUM
For regular business
160 GB
4vcore / 8 GB ram
Unlimited traffic
Unlimited support 24 hours a day, 7 days a week, 365 days a year
No setup fee
All features
No commitment
5 domain included (.COM/.NET/.ORG)
Annual fee: 399.99$ or 2 months free
HD-BUSINESS
For leading business
320 GB
6vcore / 16 GB ram
Unlimited traffic
Unlimited support 24 hours a day, 7 days a week, 365 days a year
No setup fee
All features
No commitment
10 domain included (.COM/.NET/.ORG)
Annual fee: 599.99$ or 2 months free